Blink-182 release their ninth studio album 'NINE' September 20 through Columbia Records –

Blink-182's highly anticipated new album 'NINE' is out Friday (September 20) –
'I Really Wish I Hated You' will be the fifth single released off 'NINE', and follows 'Blame It On My Youth', 'Generational Divide', 'Happy Days' and 'Darkside'.
I REALLY WISH I HATED YOU – FRIDAY text us for a sneak peek (323) 831-0182 pic.twitter.com/UZ4TAOINBA

— blink-182 (@blink182) September 4, 2019
To announce the incoming single, blink-182 tweeted a phone number, asking fans to text them for a sneak peek.
The group was set to hit the road with Lil Wayne in America this summer, with tour dates stretching until September.
SEPTEMBER 2019
FRIDAY
Sep 6
PARK CITY, KS
Blink-182 at Hartman Arena
Neck Deep
SATURDAY
Sep 7
COUNCIL BLUFFS, IA
Blink-182 at Stir Concert Cove
SUNDAY
Sep 8
BONNER SPRINGS, KS
Blink-182 at Providence Medical Center Amphitheater
Lil WayneNeck Deep
TUESDAY
Sep 10
CLARKSTON, MI
Blink-182 at DTE Energy Music Theatre
Lil WayneNeck Deep
THURSDAY
Sep 12
SAINT PAUL, MN
Blink-182 at Xcel Energy Center
Lil WayneNeck Deep
FRIDAY
Sep 13
CHICAGO, IL
3 DAYS • SEP 13 – 15, 2019
Blink-182 at Riot Fest
Blink-182The RaconteursWu-Tang Clan
Posting on Instagram, the pop-punk band announced: "To celebrate 20 years, we're playing 'Enema Of The State' in its entirety all summer long! And yes, we're still playing the hits from the other albums, as well as new music. Get your tickets now, this is gonna be a fun one."
They played the album earlier this year at the Back to the Beach festival in Huntington Beach, California. The show began with the complete album in sequence and then they encored with other hits like "The Rock Show," "Feeling This" and "Dammit." The tour kicks off June 27th at the Nationwide Arena in Columbus, Ohio and wraps up September 20th at the Barclays Center in Brooklyn.
Meanwhile, Mark Hoppus has responded to Tom DeLonge's claims that he will play with Blink-182 again.
The band's former guitarist recently told a US radio show: "Yes everybody, I will play with Blink again." He added that he had been speaking to Hoppus and drummer Travis Barker about when would be the right time for him to rejoin.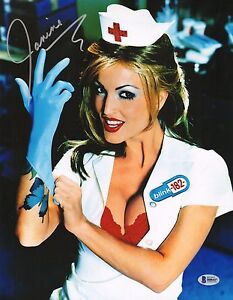 Blink-182 are currently working on their eighth studio album, which will be the second to feature DeLonge's replacement Matt Skiba.
Enema of the State was Blink-182's first album with Travis Barker on drums. It transformed them from a pop punk act with a cult following into one of the most popular bands in America with a constant presence on MTV and Top 40 radio. They continued their winning streak with 2001's Take Off Your Pants and Jacket and 2003's Blink-182, but those albums never quite matched the success of Enema of the State.