Cocaine, no sleep and deep soul: The story of David Bowie's Young Americans

'His eyes didn't look healthy but his voice might be better than on any other album' – pianist Mike Garson and guitarist Carlos Alomar recall the sessions that featured soul greats like Luther Vandross and visitors John Lennon and Bruce Springsteen. Excerpt from The Indipendent – to read the full article click here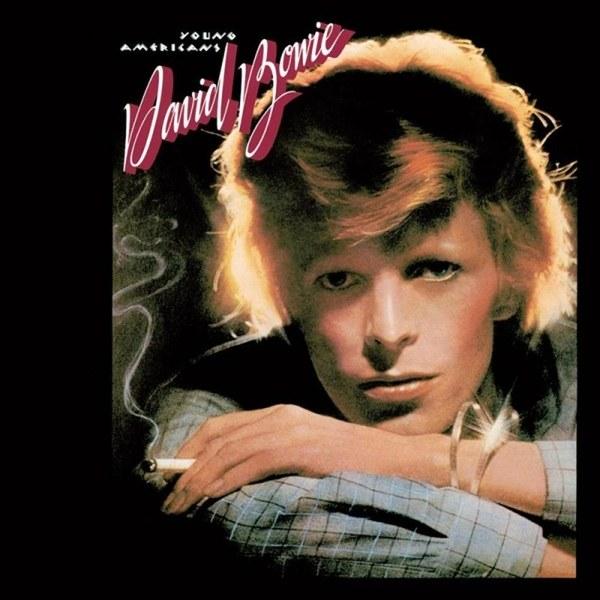 "I remember driving in the limos with him at that period of time and he'd have the headphones on listening to Aretha Franklin," Garson says today. "He was already sucked into that universe. He told me that when he grew up in the Fifties and Sixties in London, he loved those black soul groups. He loved Little Richard, he thought he was a god. It was absolutely in him, like you can't believe. He was consumed by that music.
Young Americans (1975), then, was the first time that Bowie showed the true artistic bravery that would come to define his career, risking it all to follow his heart into soul.
"Everything started at the Lulu sessions," Alomar says today. "I invited him to come to my house because he was just 98 pounds and I'm talking about very translucent white skin, so he just looked like 'you need a home-cooked meal'. One day I heard the intercom and it was Bowie's bodyguard saying 'Mr Bowie is here to see Mr Alomar.' Robin [Clark, Young Americans' backing singer] and I and he had a great meal. We talked about everything. He was very interested in the Chitlin' Circuit, the Apollo Theatre, Harlem and all that. We actually took him to the Apollo where I was playing with The Main Ingredient [fronted by Cuba Gooding Sr]and introduced him to Richard Pryor, who was hanging out.
The work rate of musicians used to laying down tracks in an afternoon, combined with Bowie's increasing cocaine use making sleep seem for the weak, turned the sessions into round-the-clock affairs, with the band living virtually full-time in the studio.
Bowie did, however, seek outside approval for what he was doing. When he attempted to record a cover of Bruce Springsteen's "It's Hard to Be a Saint in the City", he invited Springsteen himself to stop by and hear it. 'He was very shy," Bowie wrote later. "I remember sitting in the corridor with him, talking about his lifestyle, which was a very Dylanesque – you know, moving from town to town with a guitar on his back … He didn't like what we were doing,
Bowie remembered that he and Lennon "spent endless hours talking about fame, and what it's like not having a life of your own anymore. How much you want to be known before you are, and then when you are, how much you want the reverse: 'I don't want to do these interviews! I don't want to have these photographs taken!' We wondered how that slow change takes place, and why it isn't everything it should have been."