The musicians concluded the brief set with Foo Fighters' "Times Like These" – watch video
Dave Grohl and Brandi Carlile delivered a surprise performance on Saturday in Seattle, delivering a brief set that included a harmonious rendition of The Beatles' "Let It Be."
According to The Seattle Times, the musicians busked for 15 to 20 minutes in the city's Pike Place Market, closing their jam session with Foo Fighters' "Times Like These." While the duo didn't formally announce the performance, Carlile posted the first few minutes of their set to her Facebook page.
Later, "The Joke" singer posted a photo of the duo performing on Instagram with the caption, "Got nostalgic and decided to swing by my old busking spot at Pike Place Market with the twins and Dave Grohl…honestly one of the most surreal moments of my life."
Meantime Nirvana Manager: I Don't Think Dave Grohl Touches People as Deeply as Kurt Did. I Suspect Dave Would Acknowledge That Too
"Dave Grohl himself is obviously a big rock star and has had a lot of hits," Danny Goldberg points out.
"You know, there are big stars; Dave Grohl himself is obviously a big rock star and has had a lot of hits.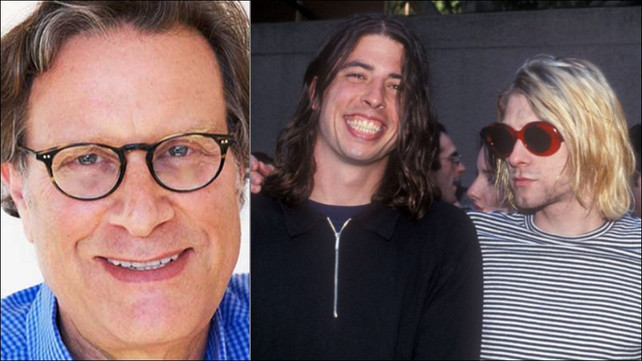 "But I don't think Dave – as talented as he is and he certainly has made a lot more money than Kurt made in his lifetime – touches people as deeply. I suspect Dave would acknowledge that too.
"I think that in terms of icons, Kurt was kind of the last icon of the rock era and then the hip-hop era started.
"Then, obviously, in our kids' generation, hip-hop has been a dominant voice for adolescence. It's not the only one, there were still rock artists but not only was he iconic in terms of the depth in which he touched people, that music was pop. Those songs were as big as Rihanna, Travis Scott or Justin Bieber or anything today.
"They were pop hits as well as touching the underground culture. That fusion of pop and underground, I don't think rock has produced someone else who could do that since Kurt. I think he's arguably the last of that era.
"You could almost have bookends of an era that started with The Beatles and ended with Kurt. I mean, yeah, there was rock and roll before The Beatles but The Beatles broadened it and I think you can make that argument."