One of Elvis Presley's most famous guitars, a 1942 Martin D-18, has been paid out 1.3 million dollars, around 1.1 million euros, to win the rare relic that belonged to the performer from 1954 to 1956

Elvis' historic 1942 Martin D-18 guitar — which The King owned between 1954 and 1956 — will be up for auction over at Gotta Have Rock and Rol. The 1942 D-18 Martin guitar is the highest paid auction item to date that has ever belonged to Elvis.
Elvis used this guitar extensively during recordings in the iconic Sun Studios in Memphis, Tennesse, and during stage performances during this period. Elvis is seen playing the guitar in many, many photographs from this period.
Elvis purchased the guitar from O.K., Houck's Memphis instrument store, returning his Martin 000-18. He decorated the body of the guitar with adhesive metal letters that formed his name "ELVIS". The letters "ELVI" remain with the "S" is missing.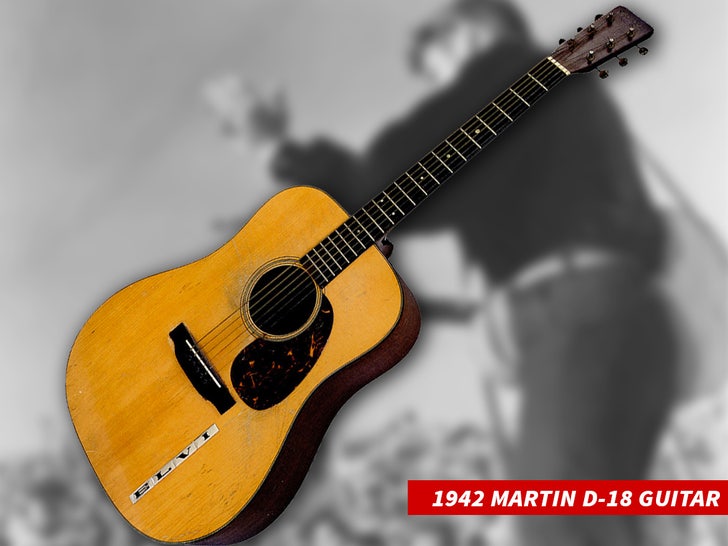 The large wear visible on the guitar is proof of its considerable use by Elvis. During this time Elvis recorded some of his most classic songs, songs that catapulted him into his unstoppable rise to fame, including "That's All Right (Mama)", "Blue Moon of Kentucky", "Good Rockin 'Tonight" and many others.