The "Behind the Lens" series streams "directly from the respective home or studio of a featured photographer, each open-format episode merges elements of storytelling
Conversational Q&A and the cultivation of a global music culture in accordance with the evolving brand identity of Morrison Hotel Gallery, the international leader in fine art music photography," according to the gallery.
Springsteen, a Freehold native, has had her works appear in Spin Magazine, Rolling Stone, Creem and Musician, and her subjects have included Keith Richards, Neil Young, Tom Hanks, Willie Nelson, Ice Cube and Rosanne Cash.
She's photographed her brother multiple times, including extensively for landmark solo album "The Ghost of Tom Joad."
Springsteen is also an actress of some note, with appearances on "The Facts of Life" and "Cagney and Lacey" and a minor role in the hit "Fast Times at Ridgemont High." In 1988, Springsteen became a horror movie star as slasher Angela Baker in "Sleepaway Camp II: Unhappy Campers" and 1989's "Sleepaway Camp III: Teenage Wasteland."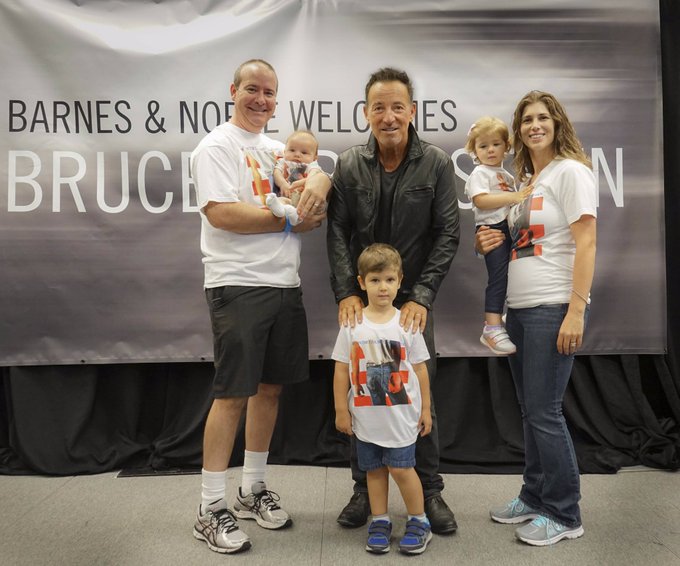 The Morrison Hotel Gallery represents more 125 noted music photographers and their archives. There are gallery locations in New York, Maui and Los Angeles. Visit morrisonhotelgallery.com for more info.
Chris Jordan, a Jersey Shore native, covers entertainment and features for the USA Today Network New Jersey. His multiple awards include recognition for stories on both Bruce Springsteen and "Jersey Shore." Contact him at @chrisfhjordan; cjordan@app.com.
Pamela wasn't  the "Lucky girl"  who jump on the stage on the clips Dancing in the dark, dancing with the Boss, but Courtney Cox.
https://youtu.be/129kuDCQtHs?t=220