Country singer Kylie Rae Harris caused a three-vehicle crash in northern New Mexico that left her and a 16-year-old girl dead, authorities said.
Taos County Sheriff Jerry Hogrefe told the Taos News that investigators believe Harris caused Wednesday's
crash and that speed appeared to be a contributing factor when she clipped the back of another vehicle, sending her into oncoming traffic. She then crashed head-on into an SUV driven by Maria Elena Cruz.(Billboard)
Tragically, she wrote the song 'Twenty Years From Now' for her daughter, Corbie, 6, about how not everyone gets to know their parents when they are adults.
Kylie Rae Harris (May 15, 1989 – September 4, 2019)
Fuel range is 46 miles and I'm 36 from the nearest gas station

Dear baby Jesus please don't let me get stranded in NM

— Kylie Rae Harris (@KylieRH) September 4, 2019
Harris and the Taos High School student died at the scene. The responding emergency crew included the teen's father, Pedro Cruz, the deputy chief of the San Cristobal Volunteer Fire Department.
Kylie Ray Harris' last Instagram stories hours before she passed away. pic.twitter.com/j0CqtFX3L5

— FanzForever (@forever_fanz) September 5, 2019
The singer, who grew up in a small town near Dallas, was traveling to perform at the Big Barn Dance in Taos, according to Saving Country Music, which first reported the death. Harris tweeted about the trip the day of the fatal crash. "Fuel range is 46 miles and I'm 36 from the nearest gas station. Dear baby Jesus please don't let me get stranded in NM," she wrote.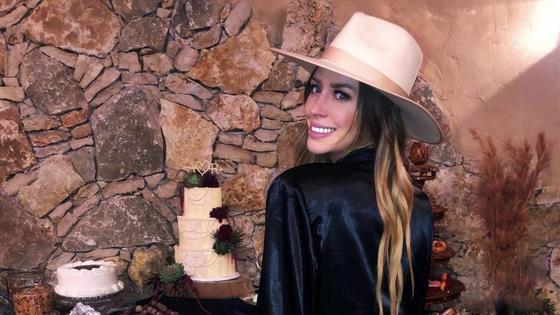 On the day of her death, Harris posted a video on her Instagram story of her in the front seat of a car explaining through tears her personal connection with Taos. She said, "I spent the last 20 years of my life coming to Taos with my dad, my sisters, my grandparents lived here, my uncle still lives here. Literally everybody that was here has passed away, except for my uncle, and including my dad. Driving these roads today — I've been driving for almost 12 hours — you would think that's so exhausting and boring. The last couple of hours driving through the mountains and remembering my place in the back seat as a little kid when my dad was making these treks here — and I started getting really sad."
Authorities also have said evidence at the crash scene indicated alcohol may have been involved, though they declined to provide details. They were awaiting a toxicology report from the coroner's office.
The Taos News reported that Harris, 30, had a prior DWI conviction in Collin County, Texas, in 2017 and had been ordered to install an ignition interlock device on her vehicle, according to court records.
A single mother, Harris was in Taos to perform at an annual music festival. She had posted on social media earlier that day that she was low on gas and 36 miles (58 kilometers) from the nearest gas station. "Dear baby Jesus please don't let me get stranded in NM," she tweeted.