Led Zeppelin fans can finally relive the band's 2007 reunion concert

"Celebration Day," the live document of the band's 2007 historic performance, will stream exclusively on YouTube for three days beginning Saturday. (Los Angeles Times)
After a nearly 30-year hiatus, the surviving founding members of Led Zeppelin reunited to play London's O2 arena on Dec. 10, 2007, for a wildly anticipated show.
Millions of people applied for tickets through a worldwide lottery to witness Jimmy Page, Robert Plant, John Paul Jones and Jason Bonham, the son of late drummer John Bonham, perform a tribute concert for their friend and Atlantic Records founder Ahmet Ertegun, who died in 2006.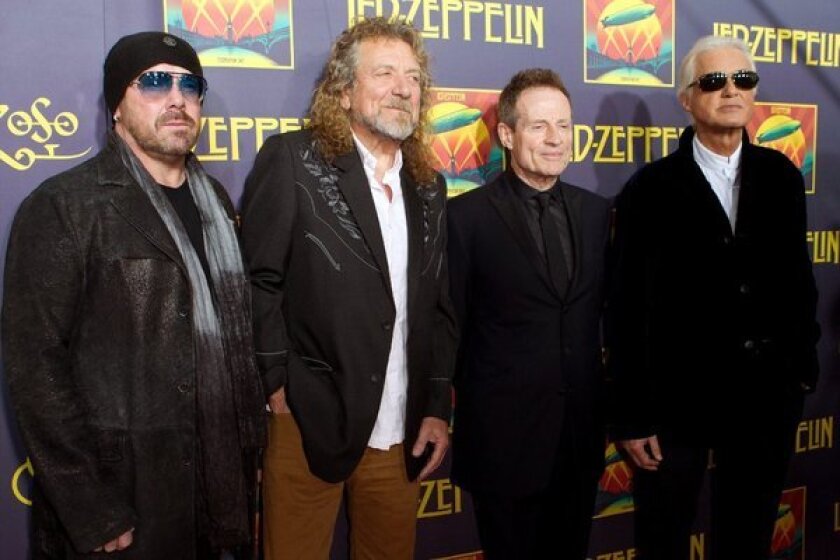 It was never just about creating chord progressions that made a song sound correct. Page's riffs spiralled all over the place through hellish tones evoking psychedelia, blues and heavy metal all in one track. With the help of Robert Plant's sexually-driven lyrics, John Bonham's booming drum rhythms and John Paul Jones' alluring bass and keyboard melodies, the group served pure artistic freedom in style. Across their 12-year stint, youths were greeted with 92 showstopping songs that screamed of sex and revolution without restraint.
And the songs' transcendent nature still stands today. With Jimmy Page celebrating his 75th birthday, we pay tribute to the musical mastermind and his record-breaking band by taking a trip down memory lane to rank Led Zeppelin's best tracks. Ready for some hard rock? Over to the purveyors of sound.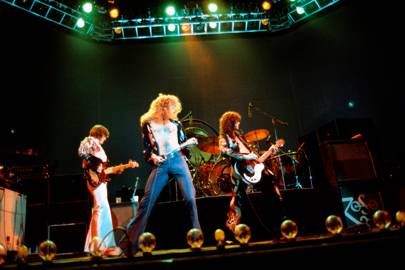 Spanning 16 songs over more than two hours, the show included performances of the group's hits "Whole Lotta Love," "Rock And Roll," "Kashmir," "Black Dog" and "Stairway To Heaven." The film and audio were released in 2012 and won the band a Grammy for best rock album in 2014. Its rendition of "Kashmir" featured on the album was a nominee for best rock performance at the Grammys that same year.