From a small tucked-away café to a concert hall that holds over 2,000 fans, Madrid is full of venues take in a good gig. Despite the difficulties of increasingly high taxes and restrictive regulations, live music lives on in the city to the delight of fans and music lovers. Bands from around the world, singer-songwriters, and Spanish groups have performed on some of Madrid's best-known stages.
Costello Club
Legendary Madrid nightclub Costello is the spot where you always end up hanging around for drinks after watching your favourite band. They always bring in quality acts, and it's not uncommon to come across musicians among the audience as well. Stay tuned to their Facebook and Twitter pages so you don't miss a thing. It can get wall-to-wall at weekends, but overall it's quite the comfortable venue. Bonus: they serve tasty cocktails.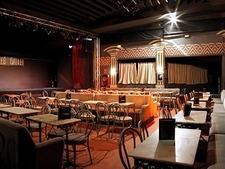 Galilelo Galilei
A sister club of Clamores, Galileo Galilei presents possibly the widest range of artists to be seen under one roof in all of Madrid. Whatever kind of music you like, you'll likely find it here, since all the bases seem to be covered. There's Latin jazz, flamenco, salsa, singer-songwriters and myriad types of fusion. There are also occasional comedy nights. It's a former cinema, and as such is very spacious, though the mock-Hellenic decor can be a bit over the top. It's non-smoking throughout.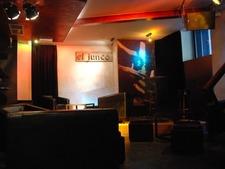 El Junco
Specialised in jazz, Junco frequently stages concerts by Spanish performers and groups. Although it has just one floor and isn't particularly big, the venue is divided into three areas: the bar, the stage, and an area to relax and have a quiet drink. Blues and mellow rock are also well received here. When the concerts finish it's the ideal place to chat and drink gin and tonics or get up and dance. The clientele is basically thirtysomethings. Although it's open till 6am, it's also a perfect place to have the first drinks of the evening.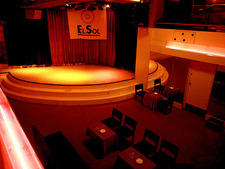 El Sol
A steady flow of top live acts passes through El Sol, another remnant of the Movida. The décor is not up to much, but the vibe and the programme make up for that. A mixture of rock, rhythm and blues, punk, soul, and hip hop from national outfits are complemented by visits from international acts such as the Bellrays, Snow Patrol and Gigolo Aunts. After the concerts, at weekends, you can stay until dawn enjoying a drink and a dance to classic rock and pop mixed with more current music. The average age of the clientele is late-20s to 30s.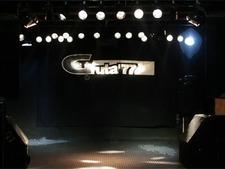 Gruta 77
A mix of local unsigned groups and touring bands from the States, Australia and Japan pass through this 300-seater. Punk, rock, ska and 'mestizaje' tastes are catered for, with regular rock competitions, the prize being the chance to professionally record an album. An excellent sound system makes it worth the trip out to the 'burbs. Among the audience you'll find plenty of people wearing studded leather jackets, jeans and cowboy boots. And house band Gruta 77 is also very active. Until 2008 the concert hall published a rock magazine, and it still has a number of rehearsal rooms for Madrid-based bands.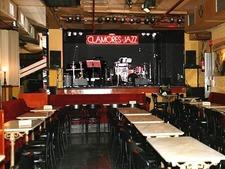 Clamores
This emblematic jazz club opened in 1981, and for eight years served as the set for the TV programme 'Jazz Entre Amigos'. Stocking what is apparently the widest range of cavas and champagnes in Madrid, Clamores has quite a varied programme these days, with tango, pop, rock, bossa, samba and folk all on the bill, as well as the jazz that made its name. The live acts sprawl into late-night jam sessions on Friday and Saturday nights. Its stage has seen some famous international artists like Ara Malikian and tickets are very reasonably priced, costing around €10. Thanks to its great music and long history, Clamores is one of the top venues on the Spanish concert scene.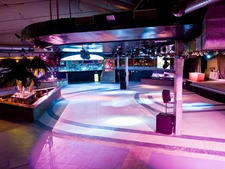 La Riviera
This club on the banks of the Manzanares is a major player on the Madrid music scene and is ranked by many as the city's best medium-sized venue. It's certainly popular, and comes equipped with an excellent sound system. All manner of acts have passed through in recent times, among them Missy Elliot, Yo La Tengo, Bloc Party and Jet. After the concerts, this multipurpose venue becomes a club with a solid reputation. It's large and has a great light show, plays commercial sounds and is favoured by the under-30s crowd.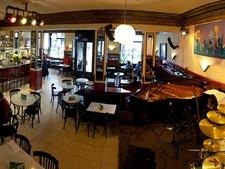 Café Central
For many years now, this beautiful venue with high ceilings and elegant decor has been the place to get your jazz fix in Madrid. The artists that come here put it among the best of its kind in Europe. George Adams, Don Pullen, Ben Sidran and Bob Sands have all taken the stage, as well as Spanish stalwarts such as Chano Domínguez, Jorge Pardo and the oldest and greatest of them all, Pedro Iturralde. Its classic stone tables are ideal for having a hot cup of coffee while enjoying live music. In charge of the kitchen is a chef from San Sebastián, Juan Miguel Pérez Páramo, aka 'Micky'.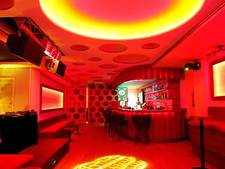 Siroco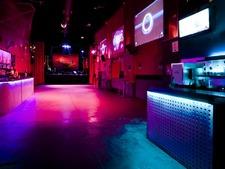 Sala Caracol
Famous for flamenco and the variety of world music figures that have appeared here, Caracol has also started to find a place for rock in its schedule. Bands and prices vary, with both local and international names playing here. Their latest initiative is 'On Stage', which allows new talent to take to the stage and try to make a name for themselves. Their well thought out musical programme has made this place justly famous.