Lucy Boynton, who played Freddie Mercury's closest friend Mary Austin in last year's Queen movie Bohemian Rhapsody, will play Marianne Faithfull in a biopic that's set to start shooting next year
"Her romantic relationship with Mick Jagger and her influence on one of the most creative periods for the Rolling Stones – 'You Can't Always Get What You Want' and 'Wild Horses' were two songs she influenced – became an overshadowing factor. She also developed a drug problem that led to a period where she was homeless and anorexic. The hard miles took a toll on her voice, but many felt it improved her ability to convey emotion in the songs she wrote when she had a comeback hit album with Broken English and veered into jazz and blues."
She achieved popularity in the 1960s with the release of her hit single "As Tears Go By" and became one of the lead female artists during the "British Invasion" in the United States
.Marianne Faithfull is a revolutionary. From her heart-wrenching folk classics to her legendary style, the "Why'd Ya Do It" singer-songwriter has been an industry icon since she broke onto the scene in 1964. After being
discovered at a Rolling Stones party by the ever-extravagant, Andrew Loog Oldham, the English musician went on to collaborate with (and later date) Mick Jagger, becoming a fixture in the "British Invasion" movement that swept the US in the late '60s.
Born in Hampstead, London, Faithfull began her career in 1964 after attending The Rolling Stones party where she was discovered by Andrew Loog Oldham. After the release of her hit single "As Tears Go By", she became an international star. Her debut album Marianne Faithfull (1965) (released simultaneously with her album Come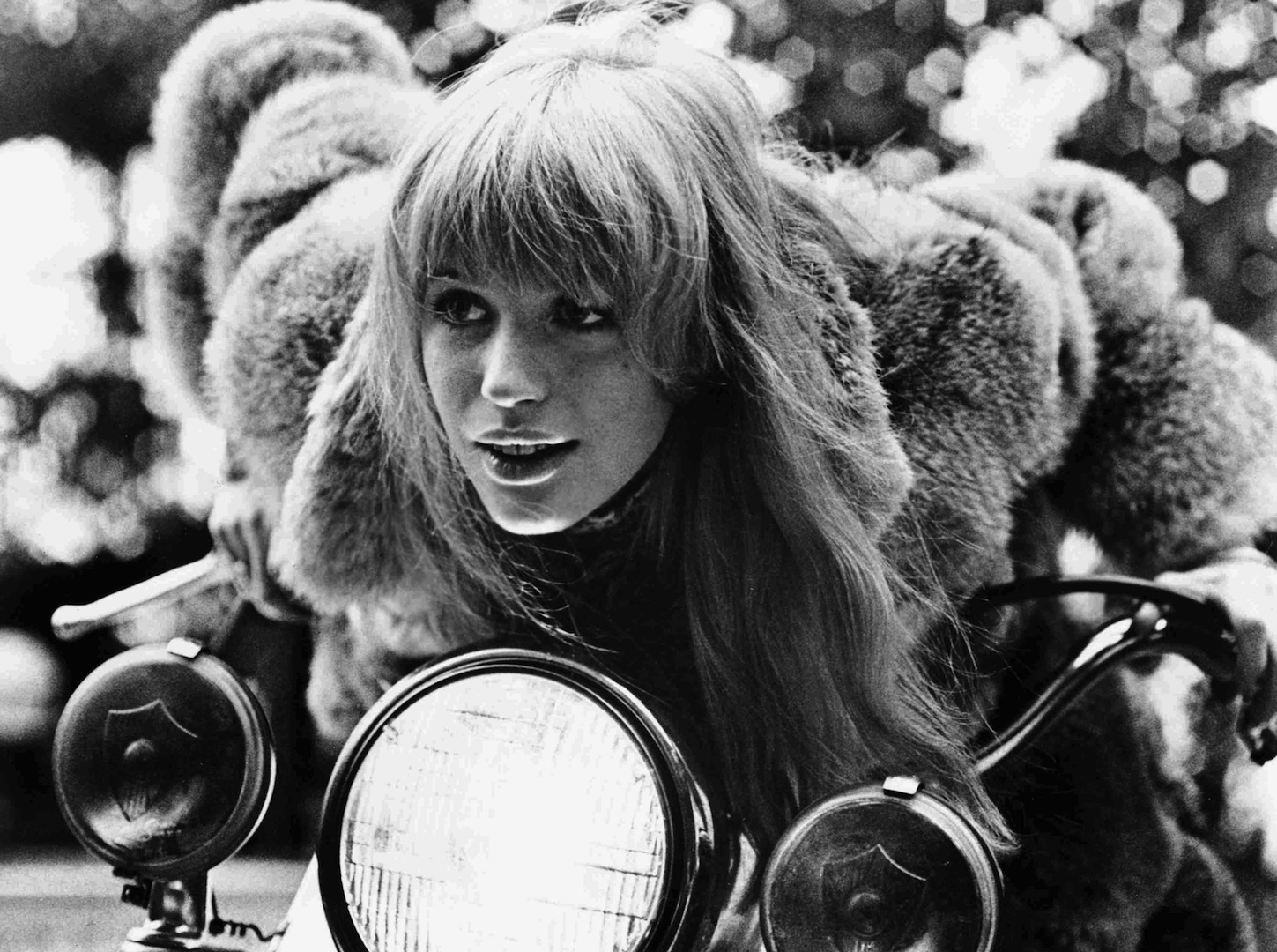 My Way) was a commercial success followed by a number of albums on Decca Records. From 1966 to 1970, she had a highly publicised romantic relationship with Mick Jagger. Her popularity was further enhanced by her film roles, such as I'll Never Forget What's'isname (1967), The Girl on a Motorcycle (1968), and Hamlet (1969). However, her popularity was overshadowed by personal struggles in the 1970s. During that time she suffered from heroin addiction, alcoholism, and anorexia.
Releasing nearly two dozen albums over the course of fifty years, the multi-talented artist has dabbled in everything from musicals (she played Pink's mom in Roger Waters' rock opera, The Wall) to multiple fil

m roles (one of which was Empress Maria Theresa in Marie Antoinette with Kristen Dunst). Basically, if we had to pick anyone whose life should be turned into a Hollywood blockbuster, it would hands-down be Faithfull's.
RELATED :http://www.videomuzic.eu/savages-honour-leonard-cohen-and-marianne-faithfull-at-brixton/?lang=en