The first episode, Roadies in Lockdown, premiered Friday (June 26), and delved into what goes into putting on a Queen and Adam Lambert show, with videos of soundchecks from Australia, South Korea and Japan.

"Every time I'm on tour with Queen I really enjoy it – it's a fun tour to do. They are such lovely people and we have an amazing crew and we are surrounded by a lot of nice people," stage manager Andy Bews says in the clip. "It's a really well-oiled machine. It's a good thing to be a part of."
Watch: Roadies in Lockdown…a Rhapsody Tour 'Lockumentary' Series
Roadies in Lockdown… a Rhapsody Tour lockumentary series – Exclusive to Queen Official Youtube
Tour Video Director, Steve Price has worked with Queen + Adam Lambert since 2014 and at this time should be manning the controls behind the stage as he directs all the video elements of the show for the band on their sold-out European summer tour. However, as we all know, the band and crew are currently off the road, so to keep him in the groove we set him the task of creating a 'lockumentary' focusing on what it is like being part of the 'Rhapsody Road Crew'…
This exclusive series, only available on Queen's Official channel, explores the roles of various crew members on the road and behind the scenes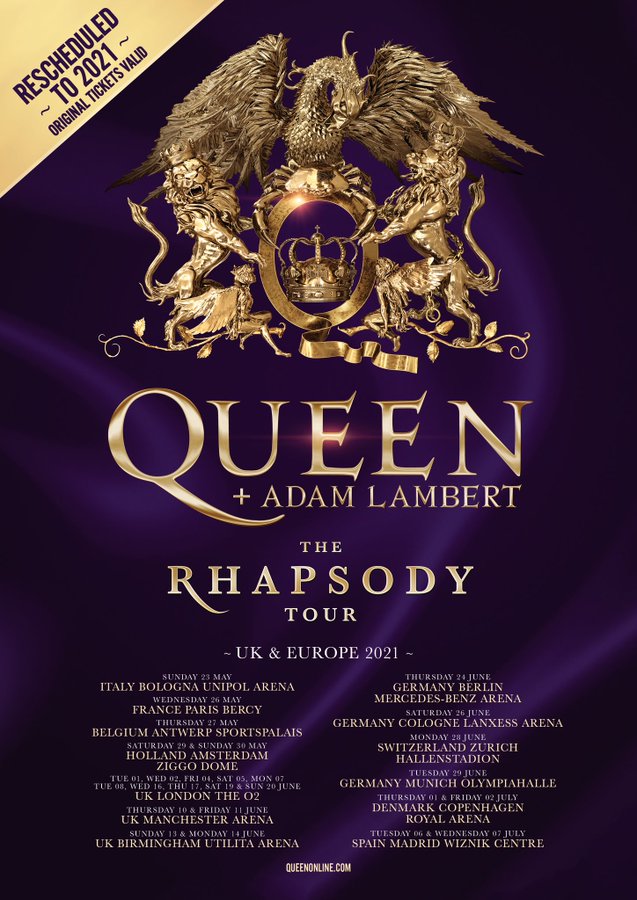 Episode 1: Queen + Adam Lambert – Roadies in Lockdown: "You can have your shirt open if you want…"
In this first episode, we meet from his kitchen as well as from backstage and on stage Andy Bews, Stage Show Manager, whose role in the Queen + Adam Lambert touring production crew involves a myriad of different elements.