Funk Turkey is a pseudonym and stage name of Arkansas parody/comedy musician and producer Kirt Connor. The YouTuber recently used artificial intelligence to create a new "Metallica" song, which we recently shared here on Dread Central.
The final weekend of June should have seen 200,000 revellers descend on Somerset for the 50th anniversary of the Glastonbury festival. With the event cancelled owing to the coronavirus pandemic, the BBC has announced extensive broadcast plans celebrating the British music institution from 25-29 June.
David Bowie's headline set, from the year 2000, will be shown in full for the first time ever as part of the coverage across BBC Two, BBC Four and iPlayer. The coverage will also feature full headline performances from Jay-Z, Beyoncé, Adele and Coldplay.
Glastonbury organiser Emily Eavis said: "I'm looking forward to a weekend of reflecting on the history of our festival and going back to some classic performances from David Bowie, Adele, REM, Beyoncé, the Rolling Stones, Jay-Z, Billie Eilish and lots more. Me and my dad will definitely be watching." Eavis will join Lauren Laverne on the BBC Radio 6 Music morning show on 26 June.
FULL SET LIST AND TIME TABLE HERE
Across three nights on BBC Two from 26-29 June, the BBC will celebrate memorable performances from the broadcaster's 23-year partnership with the festival, including sets by Nick Cave and the Bad Seeds, REM, PJ Harvey, Baaba Maal, Amy Winehouse, Blur, Lady Gaga, Dizzee Rascal, Toots and the Maytals, Arctic Monkeys and the Rolling Stones. On the afternoon of Sunday 28 June, just as Diana Ross was due to perform at the festival's fabled legends slot, BBC Two will dedicate a programme to the venerable artists who have soothed the Sunday teatime crowd.
Acoustic performances will form the basis of the programming on BBC Four, featuring the likes of Ed Sheeran, Dua Lipa, Kano, Leon Bridges, Patti Smith, Richie Havens and Youssou N'Dour. Sixty full festival sets will be available on-demand on iPlayer, including shows by Florence and the Machine, Christine and the Queens, Lana Del Rey, Billie Eilish, Foals, the xx, The Killers, Lewis Capaldi and Radiohead's historic 1997 headline set, which the group famously described as "a form of hell" thanks to technical difficulties
Glastonbury 50 also features contributions from stars including Adele, Jay-Z, Dolly Parton and Noel Gallagher.
Glastonbury 50 begins in September 1970, the day after Jimi Hendrix's death, when Michael Eavis invited 1,000 Somerset revellers to Pilton Pop, Blues & Folk festival on Worthy Farm, charging £1 a ticket for a bill including a headline slot by T Rex, and offering festival-goers free milk from his cows.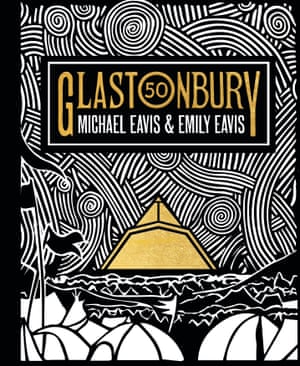 Inspired by the Bath festival of blues and progressive music earlier that year, Eavis told his wife Jean he was going to stage a similar event. "If I remember rightly, her reply was, 'Don't be silly, you've no idea how,'" he recalls in an exclusive extract from the book,
The Glastonbury Festival has made good on its promise to completely ban plastic bottles – and plastic sales – at this year's event.
Two years ago, festivalgoers used – and quickly threw away – 1.3 million plastic bottles at the Glastonbury Festival.
It's only natural. Hot, sweaty music festivals require a lot of water just to survive.(Source Digitalmusicnews – CNN- TheGuardian)
Greenpeace estimates that globally, 12.7m tonnes of plastic end up in the oceans each year. With more than 1m plastic bottles sold at Glastonbury in 2017, the festival's organisers said they felt stopping their sale was vital.
England's Glastonbury music festival, which welcomes on average 135,000 revelers over its five days, has become almost as famous for its sea of mud and piles of trash as for its top-tier artists.
"It's paramount for our planet that we all reduce our plastic consumption, and I'm thrilled that, together, we'll be able to prevent over a million single-use plastic bottles from being used at this year's festival.
"I really hope that everyone – from ticket-holder to headliner – will leave Worthy Farm this year knowing that even small, everyday changes can make a real difference."
In 2017, visitors to the festival got through 1.3m plastic bottles.
"Obviously we are all fighting the fight against plastic, which is an enormous task but well overdue and we need to make steps in the right direction," said Emily Eavis, the co-organiser of the festival and youngest daughter of the founder, Michael Eavis.