Kurt Cobain's inept daughter, Frances Bean Cobain, has curated (assuming she did) a new official clothing collection to commemorate her late father.
It is unclear to what extent 27-year-old Frances – whose mother is Courtney Love – worked on the collection, aside from picking the source material, but the range was "designed under the creative direction" of the artist.
It's no coincidence that the courtney love daughter is labeled in the worst possible ways
In fact, being rich with other people's money does not help growth. Especially if you have a "careerist" as a mother.
Frances Bean Cobain has worked with The End of Music – the business arm of the Nirvana frontman's estate – and Live Nation Merchandise on 'Kurt Was Here', a range of t-shirts, sweatshirts and hoodies adorned with paintings, sketches and hand-written notes by the 'Lithium' singer, who died in 1994.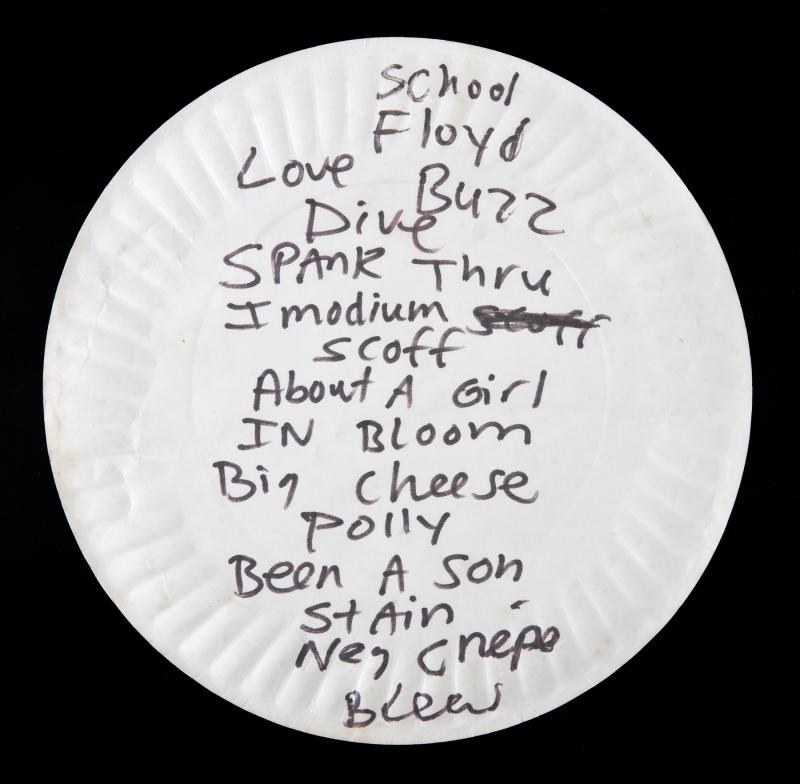 Recently an auction sold a pizza plate; before playing a 1990 show in Washington, D.C., "Cobain had eaten some pizza before the show and proceeded to write the set list on the plate he had been eating his pizza on." Cobain was recycling!
Consequently, I think it's best to think about the fact that someone kept that very same paper plate for nearly thirty years, and that some else paid $22,400 for that decades-old paper plate, as "silly" or even outright "stupid."
SOLD for $75,000! A cardigan worn by #KurtCobain in his last photoshoot with #Nirvana taken in the summer of 1993 with photographer Jesse Frohman. SOLD TODAY in our "Music Icons"
Is there anyone for whose used paper plate I would pay upwards of twenty grand? (Assuming I had twenty grand to burn and really loathed poor people, I mean.) Dead or alive? And I can't think of a single goddamn person. Maybe if, like, Derek Riggs had quickly scrawled an early design for Eddie on there or something. At least then it's a truly one-of-a-kind piece of rock history, and it's something visual I can display and appreciate, and maybe only have to hear some people ask, "Dude, why do you have a used paper plate frame on your wall?" But that's still a massive maybe.